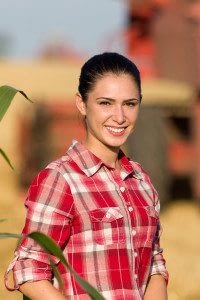 The standard farm /agribusiness insurance policy is a hybrid of homeowners coverage, commercial business insurance and specialty insurance. If the farm is a growing commercial concern, the owner will want a basic farm policy providing the following basic coverages:
Property Coverage – This coverage protects your home, outbuildings, belongings and some equipment in the event of loss, such as a fire or tornado.
Liability Coverage – This coverage will cover a loss unintentionally caused by you or your employees to another's property or person.
Medical Payments – This coverage will provide payments for medical bills sustained by someone injured on your property.
Additional Living Expenses – If you must relocate from your home due to damage caused by a covered event, then this coverage provides for the costs of things like temporary housing or a hotel stay.
Protect your farm or ranch with a tailored policy that combines various coverages into one convenient package. A ranch insurance policy covers your property and provides liability coverage that can be tailored to the needs of your home and ranch operations. While ranch insurance policies differ, in general you'll find four areas of protection:
Home and contents, including detached garages and other personal use buildings
Ranch personal property
Ranch structures
Liability protection
America's Trusted Insurance Group offers free, comparative quotes on Farm / Agribusiness Insurance from multiple insurance carriers so you can get the best possible rate.
Want to see how much we can save you? Just request a quote to find out.